The CLEOPATRA project (a Marie Skłodowska-Curie Innovative Training Network) started on 1 January 2019. It offers a unique interdisciplinary and cross-sectoral research and training programme, which will explore how we can begin to analyse and understand how the major events that influence and shape our lives and societies play out online.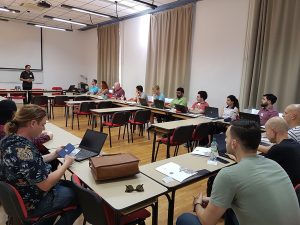 The first CLEOPATRA Learning Week was held in Dubrovnik from 6 to 13 September 2019. It was preceded by a public presentation of the project by Prof. Marko Tadić at the Rochester Institute of Technology facilities in the city. The project ESRs learnt about multilingual Natural Language Processing, machine learning, knowledge graphs, semantic technologies, digital humanities methods and social media data analysis.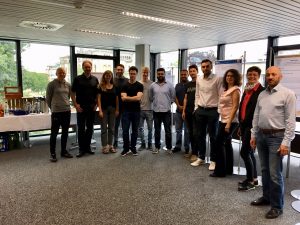 The project got fully underway with the first meeting of the ESR cohort in Hannover, 15-16 July 2019. Some of the ESRs presented their research topics in a poster session, and the programme of training included copyright and IPR, open access, research data management and research ethics.