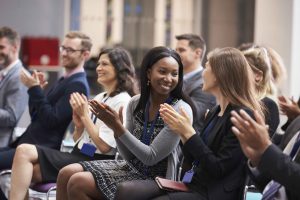 Several of the Cleopatra ESRs have already had papers and posters accepted at international conferences (in Iceland, the Republic of Ireland and France). All of the presentations will be made available to read on an open access basis:
Daniela Major has had a paper accepted at the 27th International Conference of Europeanists – Europe's Past, Present and Future (22-24 June 2020), Reykjavik, on 'The "New Destiny of Portugal": the idea of Europe in Portuguese Presidential Discourse' (https://councilforeuropeanstudies.org/conferences/upcoming-conferences/iceland-call-for-proposals/).
Daniela Major and Caio Mello have had a poster accepted at the 'Engaging with web archives: opportunities, challenges and potentialities', Maynooth, 15-16 April 2020, on 'Tracking and analysing media events through web archives' (https://ewaconference.com/).
Diego Alves and Gaurish Thakkar (with Marko Tadić) have had a poster accepted at the 12th International Conference on Language Resources and Evaluation (LREC2020), Marseille, on 'Evaluating Language Tools for Fifteen EU-official Under-resourced Languages' (https://lrec2020.lrec-conf.org/en/).